Laborers' Local 332 recognizes the unique contribution of the great Dr. Martin Luther King.
While everyone acknowledges his significant contribution to civil rights and the fight against segregation, it is his fight for economic justice in the the form of fair wages and benefits for workers that we must also acknowledge.
In this beautiful clip taken from a 1967 lecture at Stanford University, Dr King highlights the much needed struggle for the rights that we continue to fight for as a Union.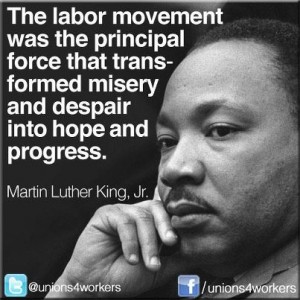 Save