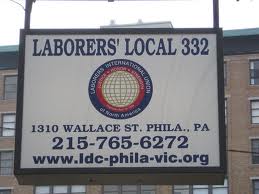 This is a special section for members of Local 332. Information about dues, activities, jobs, and other information will be included in this section. Please click below for some important information about your Union!
Take a look at these brief videos on your benefits and pre-paid legal benefits you obtain as a member of Laborers Local 332
1.Initiation Dues
Click above to obtain an information chart of your monthly dues.
Click HERE for details
2. Hiring Hall Guidelines
Click HERE for rules concerning the out of work book, job referrals, and more.[/box]
Welcome to Laborers' Local 332-Business Manager-Sam Staten Jr:
3.Membership Oath (LIUNA)
As a part of our union, you are a member of a national organization of Laborers! Take the Oath and commit yourself to the cause!
Click HERE to read the oath
Also see this video from Laborers' District Council Business Manager, Ryan Boyer on our International Union.
4. LIUNA Structure and Local Union's Responsibilities
Gain more understanding of LIUNA structure and some of the responsibilities of your Local!
Click HERE to read
See the Officers and their responsibilities
5. Code of Conduct
Important guideline for all Local 332 members
Get Involved with YOUR UNION…Mr Tony Lewis
Click HERE to read
6. 'This Hall is Like a Second Home"
A moving poem from Mr Tony Lewis about your Union Hall
Click HERE to read