For years, many of members cited the difficulty of attending our training school in Exton, Pa. While our training school is a great facility, with Exton, Pa being more than an hour away, it was just too far for our members to attend on a regular basis. As a result, the Laborers' District Council of Philadelphia and Vicinity decided to solve this problem by bringing our Training School to Philadelphia, Pa.
On December 6th, 2018 the ground was broken for this new, historical training school. The Sam Staten Jr Laborers' Training School, named after Laborers' Local 332 Business Manager-Sam Staten Jr, is in the heart of North Philadelphia at Broad and Thompson. With the school right here in the city, it will be easier for our members to attend the classes and obtain much-needed training for future jobs in the construction industry.
Today, nothing is more vital for us as Union Members than receiving the proper, certified training for our jobs. The new training school will be a state of the art facility designed to meet our needs for training in vital areas of construction. Members will be able to receive their OSHA 10 & 30, Asbestos removal training, Cut and Burn, Scaffold Building, Mason Tending, Air and Power Tools, Lead Abatement, and a host of other training classes designed to keep us qualified for the full range of jobs a laborer must be able to perform in today's competitive, construction field.
The Groundbreaking ceremony was attended by many supporters, politicians, contractors, and members of the community. In addition to having a training center that suits the needs of our members, Mr. Staten alluded to another important purpose of building this center in the heart of North Philadelphia.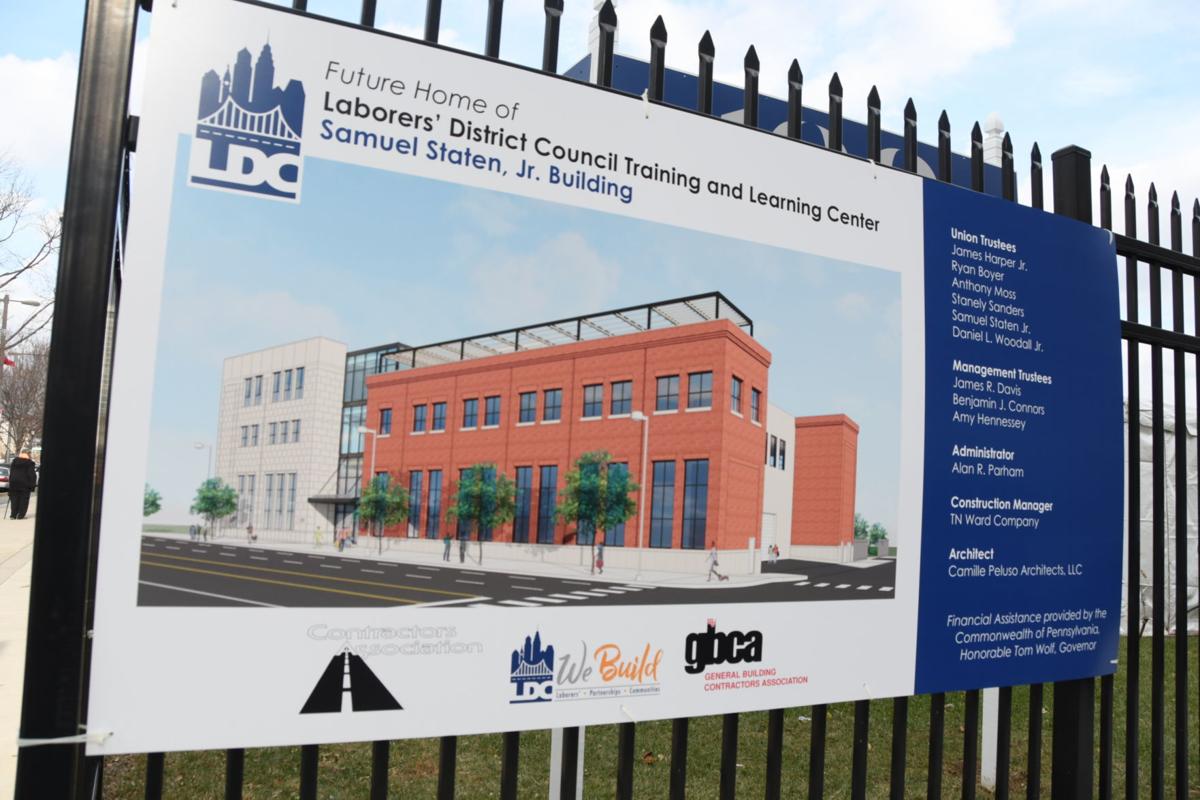 "We're putting this training facility here for a reason," Staten said during the groundbreaking ceremony at the site of the former William Penn High School. For one, it's needed. We talk about jobs and education — that's what going to change neighborhoods — when people can work and earn a decent living for their family. We hope this school will bring some stability to this community and people can understand why we are here and what the intent is — to make life better for everyone."
This is consistent with what we are committed to in our Union…making life better in our communities. The Training School will also provide programs for people in the city. Job Training, GED programs, and a host of other initiatives that will bring great benefit to the surrounding community.
Take a look at the pictures from the groundbreaking event inaugurating the start of building the Sam Staten Jr Training School.